On display in the Temple Sholom of West Essex museum case, curated by Rabbi Norman & Naomi Patz.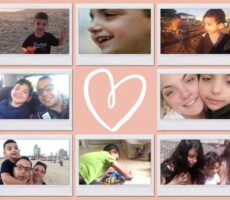 ATTENTION MEMBERS AND FRIENDS OF TEMPLE BETH SHALOM​​​​​ The grandson of our long-time member Luis Sanchez and his late wife Dalia, lives in Israel. He needs our help, urgently. The boy, whose name is Yahel Yehuda, suffers advanced brain degeneration. It is a genetic mutation so rare that it is the only one in all the databases […]
Rabbi Patz and Naomi have put together this display for Temple Sholom's museum case during Passover. Wishing you an easy week, good health, and sweet seders!