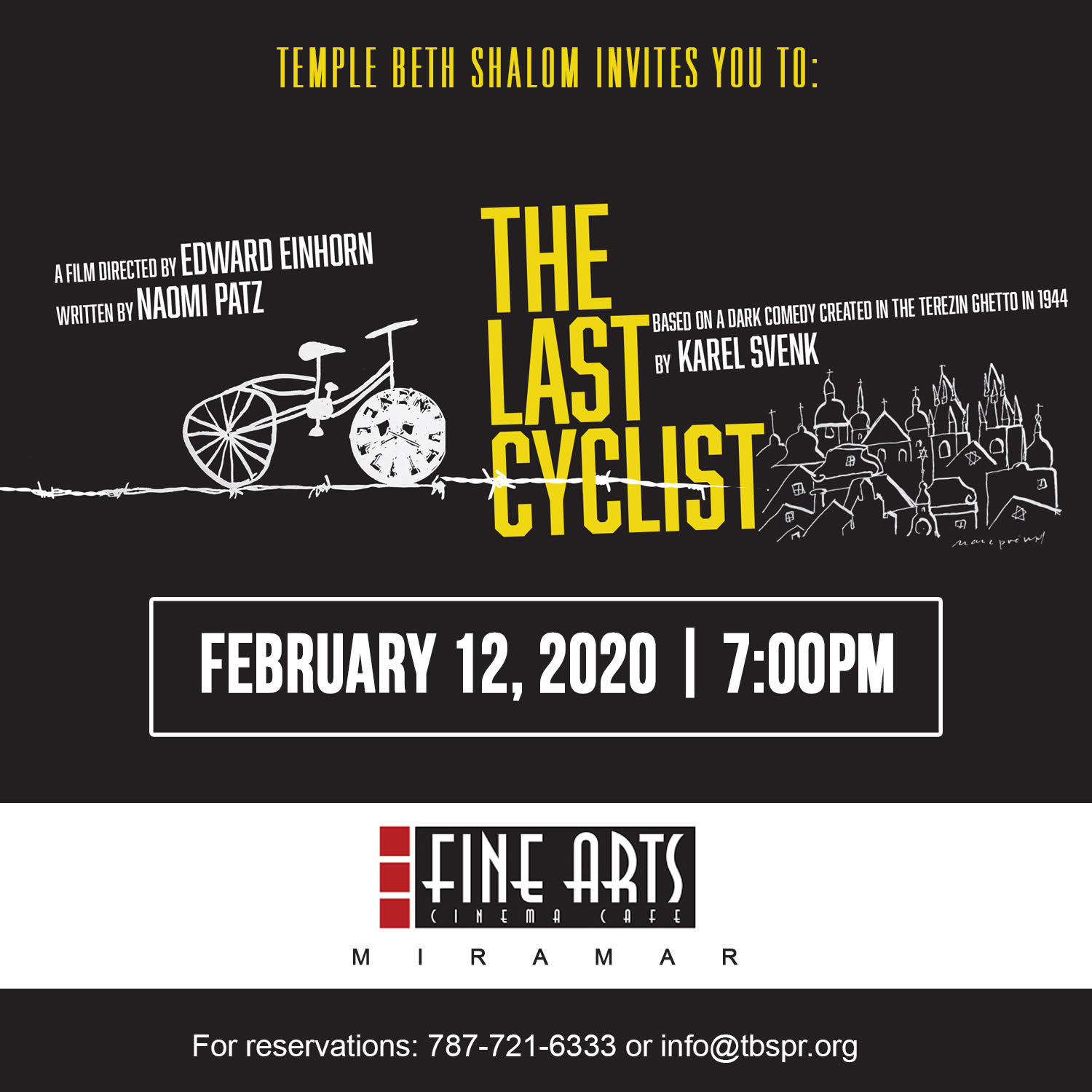 Temple Beth Shalom cordially invites you to the screening of The Last Cyclist on Wednesday, February 12, 2020, produced by our very own Rabbi Norman and Naomi Patz! There will be a Q&A with the producers after the film.
Please call or email to make reservations, as spaces are limited!
The Last Cyclist, written in Terezín during the Holocaust, is a daring absurdist comedy in which bicyclists are blamed for all of society's ills and systematically hunted down and murdered. The Last Cyclist's anti-Nazi allegory was so overt that it was banned following its dress rehearsal. The script, nearly lost to time, was painstakingly reconstructed and reimagined by the writer and producer Naomi Patz, beginning in 1995
Filmed by Edward Einhorn, who also directed the play, The Last Cyclist allows audiences to bear witness. It is as if we too are attending that fateful dress rehearsal in the concentration camp. Amused, intrigued, distracted and thrilled by the not-so-subtle equation of Nazis with lunatics, we are still terrified victims of the murderous immorality of a lunatic and her followers.
The film is a remarkable new addition to the historical record of Nazi atrocities, as well as a fascinating artifact of Jewish defiance.
http://www.thelastcyclist.com/