Welcome to Temple Beth Shalom, Puerto Rico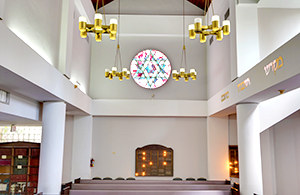 Temple Beth Shalom (TBS), the Reform Jewish Congregation of Puerto Rico, was founded in 1967 by a group of families seeking the warmth and intimacy of a small congregation.  Contributing to this ambiance are our off-island members, non-jewish associate visitors, visiting rabbis, and cantors.
We offer a generous range of programs that appeal to the wide range of our members' demographics and backgrounds. We observe regular Shabbat and Jewish Holiday services, as well as host adult education sessions and film screenings. Life-cycle events such as weddings, bar/bat mitzvahs, confirmations, conversions, and baby naming ceremonies also form an integral component of ourcommunity.
On display in the Temple Sholom of West Essex museum case, curated by Rabbi Norman & Naomi Patz.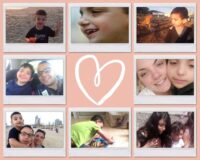 ATTENTION MEMBERS AND FRIENDS OF TEMPLE BETH SHALOM​​​​​ The grandson of our long-time member Luis Sanchez and his late wife Dalia, lives in Israel. He needs our help, urgently. The boy, whose name is Yahel Yehuda, suffers advanced brain degeneration. It is a genetic mutation so rare that it is the only one in all the databases […]
Rabbi Patz and Naomi have put together this display for Temple Sholom's museum case during Passover. Wishing you an easy week, good health, and sweet seders!