Welcome to Temple Beth Shalom, Puerto Rico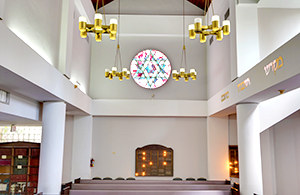 Temple Beth Shalom (TBS), the Reform Jewish Congregation of Puerto Rico, was founded in 1967 by a group of families seeking the warmth and intimacy of a small congregation.  Contributing to this ambiance are our off-island members, non-jewish associate visitors, visiting rabbis, and cantors.
We offer a generous range of programs that appeal to the wide range of our members' demographics and backgrounds. We observe regular Shabbat and Jewish Holiday services, as well as host adult education sessions and film screenings. Life-cycle events such as weddings, bar/bat mitzvahs, confirmations, conversions, and baby naming ceremonies also form an integral component of ourcommunity.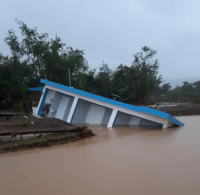 Almost exactly 5 years after hurricane María struck Puerto Rico, we are once again faced with another climate catastrophe. Hurricane Fiona has caused widespread destruction and flooding, and many communities remain without access to electricity, water, food and/or shelter. Our own facilities were faced with a failure of our emergency backup power system, which will […]
Thoughts on Shabbat Nahamu August 12, 2022 – Av 16, 5782 Temple Sholom of West Essex Rabbi Norman Patz This week's Torah portion is a triple-header of passages familiar to us: the Ten Commandments, the Sh'ma and the V'ahavta. They're all in D'varim/Deuteronomy, chapters 5 and 6. I would be remiss if I didn't call […]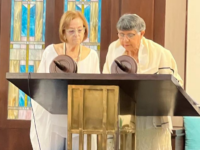 On Saturday, July 23, 2022, Temple Beth Shalom honored a living legend, Shula Feldkran Vollweiler, for her lifelong love, commitment and dedication to Judaism. Over the last forty years, Shula served as TBS president, vice president, principal and teacher of the religious school as well as Hadassah vice president of education. Currently she is a […]
On display in the Temple Sholom of West Essex museum case, curated by Rabbi Norman & Naomi Patz.