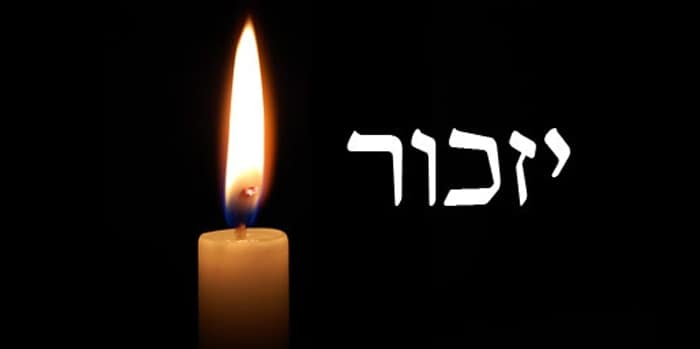 Temple Beth Shalom's Book of Memory honors the memory of relatives and friends  who have passed away during the past year, as well as in previous years. The book will be distributed at the Yizkor memorial service on Wednesday, October 9, in the Sanctuary.
The book includes:
Names of loved ones who have passed away since last Yom Kippur
Names of loved ones who have been submitted to our Yizkor database
Any names that you wish to add.
A standard chai contribution of $18 per name is suggested; however, a donation of any amount is appreciated. Thank you.
In order to ensure that the Book of Memory is prepared for Yizkor services on Yom Kippur, we must receive your request no later than Friday, September 20.
If you prefer to send this information by mail or in person, please click here to download a form.